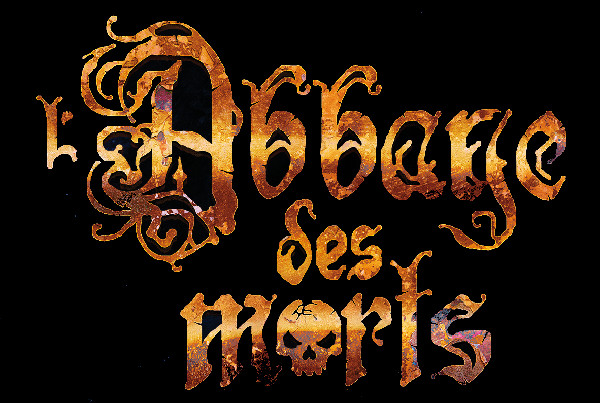 L'Abbaye des Morts for NES
L'Abbaye des Morts is a game originally created by Locomalito and Gryzor87 and released in September 2010. You can learn more about this on Locomalito's website.
More than 10 years later, the game has finally been ported to the NES/Famicom by Parisoft Games.
As described by the original authors, this is a "retro game for a dark flashback in history".
"A Cathar scaping from crusaders, a hideout in the night, an evil secret below"
In the 13th century, the Cathars, who preach about good Christian beliefs, were expelled by the Catholic Church out of the Languedoc region in France.
One of them, called Jean Raymond, found an old church in which to hide, not knowing that beneath its ruins lay buried an ancient evil.
Now fate will test his faith.
Get a physical copy of this game into an NES or Famicom cartridge at the Broke Studio shop
Download
Click download now to get access to the following files:
Abbaye des morts.zip
52 kB
Comments
Log in with itch.io to leave a comment.
Doesn't work on Everdrive, unknown ROM format. Shame :(
works fine for me on Everdrive
olá!admiro muito a sabedoria de vcs em conseguir programar em assembly!venho tentando aprender a uns 8 meses seguindo tutorias como nerdynights ou famicom party, ou melhor, tentando seguir pq meu ingles eh soh no tanteio, cheguei a certo grau de conseguir algumas coisas, mas eu diria bem baixo ateh, melhores resultados q consegui foi um mapa d colisão, tive muita dificuldade em dar o comando(q ñ consegui) pro char pular e fazer scroling tb, depois me fui pro nesmaker pq ñ aguentei mais, agora ainda tenho vontade de aprender, mas fikar indo somente no tanteio de sinificados no ingles dificulta muito pra mim, mas enfim, muito legal o q vcs conseguem fazer sou ,como muitos, um grande admirador, se tiver como vc me ensinar dando um curso por internet, se um curso assim estaria a venda eu me interessaria muito, com alguém como vc dando dicas em português, bom...eh isso ahe, forte abraço!
Programar para qualquer finalidade, principalmente pro nintendinho, sem saber inglês é complicado. Explico: o aprendizado é contínuo e intermitente; a maioria da documentação e tutoriais é em inglês e também a comunicação nos canais de troca de conhecimentos como fóruns e discord é toda em inglês. Aĺém do inglês, é interessante também ter uma base em programação.
Há também outras opções de videogames retrô que são mais fáceis de se desenvolver como Game Boy (GBStudio) ou o Mega Drive (SGDK).
Parabens pelo otimo trabalho nesse port para Nes. apensas do jogo ser bem dificil ele é muito bom, o SF nostalgic Edition ainda vai trabalhar nele? não deixe de lado aquele jogo pois ele tem potencial
Congratulations, great conversion!
Without any exageration. This is the best 8 bit port for this game. Even it could compite easily with Sega 16 bits version. My sincere congratulations Parisoft ! a game play in your honor.
Great conversion and playability, congratulations !


Is this a game like Castlevania
Hi there. I'm so excited to see this on the NES! Can you include also the 5x7 digital cover art and manual for download? I would love to play on the NES Classic where a person can also add the art.